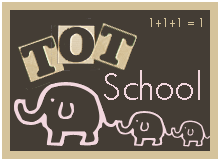 You'll have to forgive me but I'm combining several things into this one post. For the first time, I'm joining in on the
Weekly Wrap-Up at Weird, Unsocialized Homeschoolers
to talk about the past week. I'm also participating in Tot School at 1+1+1=1 and
The Homeschool Mother's Journal on The Homeschool Chick
. This is a very picture heavy post so I've put it under the cut below!
In my life this week...
Not a whole lot going on really - did some babysitting and got the paperwork to get Zeke signed up for baseball hopefully. Hubby is working a lot but did have Saturday & Sunday off which was very nice. It was also nice to get outside a little this week - we are ready for spring to get here so we can be outside more, though!
In our homeschool this week...
We did lots of fun things! We tried out the vinegar/baking soda experiment and Zeke LOVED it!
Zeke has also been enjoying the new workbooks his Aunt got him - and I can't believe how fast he's flying through them. I'll read him the directions and set him to work and a minute later he's running into the next room to show me his work!
Yep, he IS wearing his sister's hat...sorry, Future Zeke but you wore this for several hours on this particular day! Bahaha.
Places we're going and people we're seeing...
We attended the first chicken sale of the year on Friday night and WOW, was it busy. It's a small town and it's free to attend so I guess everybody views it as free entertainment! I guess I should mention that it's not *just* a chicken sale - they have other animals and items for sale - we just always refer to it as that. Prices were crazy but we did end up getting a cute little duck. It's still very shy and nervous but the chickens seem to have accepted it.
Trying to hide from me...
My favorite thing this week was...
The kids got some money from my Gramma this week in the mail and they used a little bit of it to buy some new Play-Doh buckets. Since Ellie got Play-Doh for her birthday the kids have been obsessed with it and we get it out on a daily basis. Zeke loves pretending he's a contestant on the Food Network show Chopped - he gets his "ingredients" out of the basket and makes Play-Doh dishes for me to judge. (What can I say? The kid loves Food Network. Maybe he's going to be the next great chef!)
What's working/not working for us...
I made a couple different sensory bins for the kids this week and Ellie really enjoys them. One in particular I made with rice cereal and foam letters - I buried the letters in it and told the kids to get the letters out with tweezers. We discovered that the letters were so big that it was cumbersome to use the tweezers, though - so they just used their fingers. (This was really more of a Tot School activity for Ellie. She could have done it all day where as Zeke just really liked helping hide the letters so she could find them.)
Ellie also enjoyed eating the cereal.
Homeschool questions/thoughts I have...
Do you have animals that you care for or that are part of your homeschool? Zeke helped me a lot this week cleaning up the area around the chicken coop, emptying the water dishes & filling them back up and feeding them. After we got the duck on Friday night, we did some research on the computer about ducks. We found a website with TONS of pictures of different kinds of ducks and talked about what made them different.
A photo, video, link, or quote to share...
Earlier this week Totally Tots shared
a really cute idea about making a personalized ABC book
! Definitely going to try and make one of these for Ellie!
AND I *have* to share this picture of her because it's just too adorable: