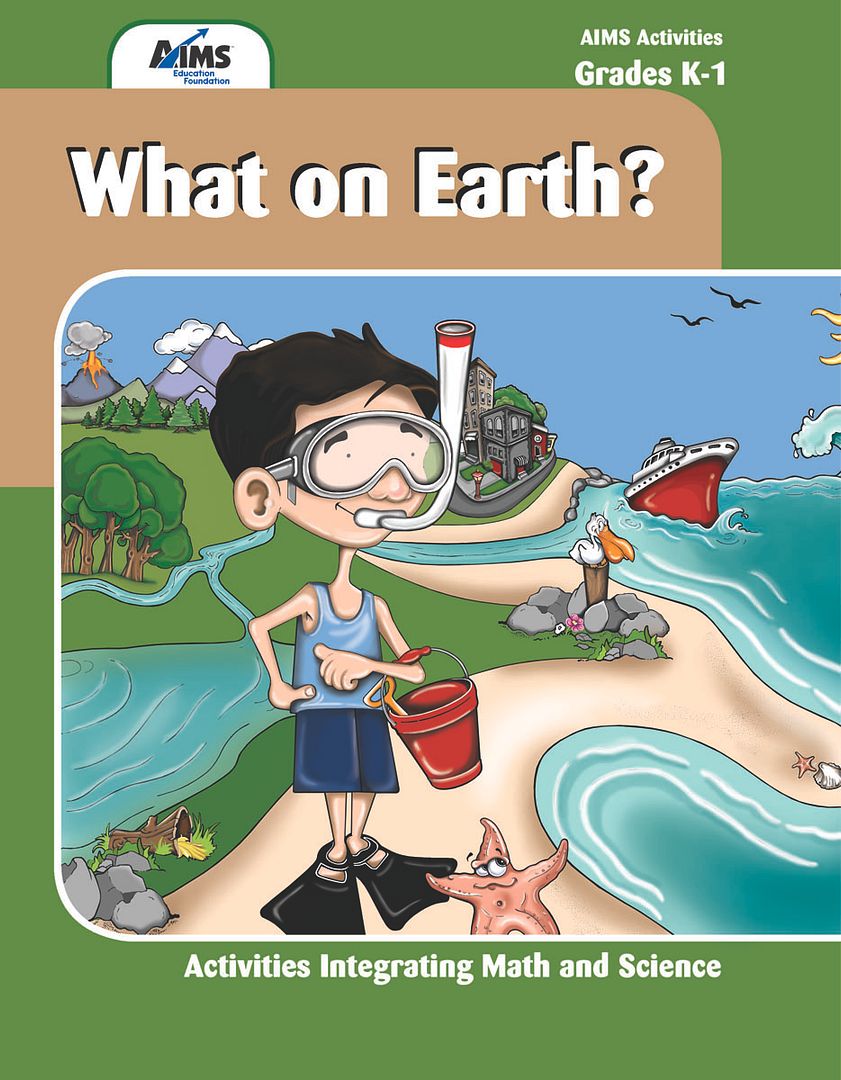 AIMS Education Foundation
was created on the idea that kids should have a solid foundation in math and science through hands-on learning. It's a non-profit organization because they believe in educating kids rather than making money. They offer Kindergarten through 9th grade math and science books, resources, and hands-on materials at their online store
HERE
. We were given our choice of one of six books and we chose "
What on Earth?
" It introduces Kindergarten and First Grade students to water, rocks, and soil. It also helps them to learn that everything comes from something. Included with the book is a CD with printable student pages. It sells for $21.95.
I really agree with the Chinese proverb they had in the back of the book - "I hear and I forget, I see and I remember, I do and I understand." Although I often remember things better by hearing them, I know my kiddos are very hands-on and enjoy things they can actually feel & touch. And that's something we really liked about this book. It is chock full of lots of activities and experiments for the kids to really get active with. In the picture below, my kiddos were doing the lesson called "My Rock." They picked one rock from a group (we used Zeke's rock collection) and filled out a worksheet with a drawing of the rock and answered several questions about their rock. They also measured it. Then we submerged the rocks in water and wrote about the differences when the rock was wet versus it being dry. I also read the "Extension" questions that asked the kids to find different kinds of rocks (shiny, round, bumpy, etc.) and they sorted through the big pile to find what I described.
This book would be great for a homeschool group or co-op as well since it has printable pages on the CD - the activity we did above for instance, could easily be done with a group of kids. The teacher prompts are easy to follow and give you step by step instructions on what to do. To read what other Crew Members thought of this, please go
HERE
!
Disclosure: I received a copy of this book as a part of the TOS Homeschool Crew where I write product reviews. Thoughts & opinions are my own.