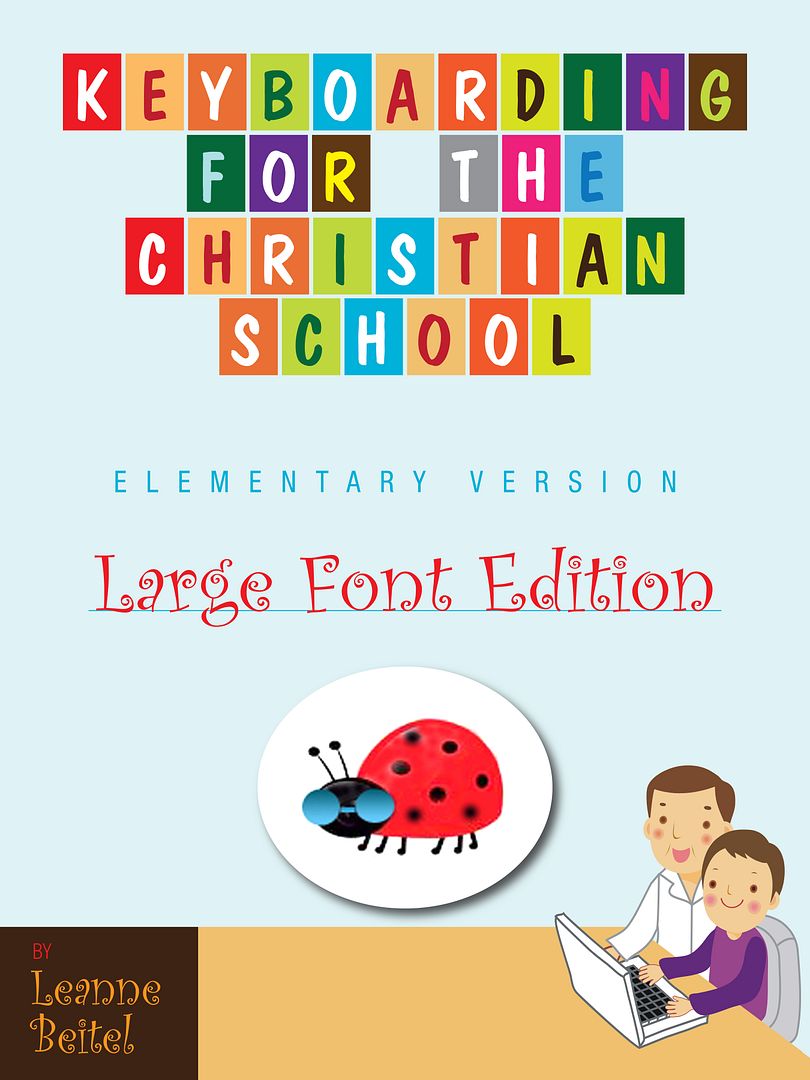 Keyboarding for the Christian School
is a curriculum that teaches children typing on a keyboard. We were chosen to review the Elementary Version in PDF format which is for children in grades Kindergarten through Fifth. Since it was in PDF I have been choosing to print out the pages of each individual lesson as we need it, rather than printing all 87 pages at once. (I didn't want to kill my printer even more than I already do with other homeschooling stuff! Ha!)
I liked that the lessons were short and to the point - they didn't give my little guy time to get bored, which is a big plus. They do require reading from the student which is good in that he gets some more reading practice but also requires a bit more work from me when he gets stuck or doesn't feel like reading. It was not an interactive "singing and dancing characters" type of program and that could be a positive or negative depending on the type of child you have and their learning style. I like to use a mix of interactive curricula and computer programs along with textbooks & workbooks so it worked for us. I also liked that the program included Bible verses as you got further along, rather than nonsensical stuff like "the quick fast fox jumped over the box" or whatever that was I learned many moons ago. It's obviously not stuck with me very well. :)
The only thing I didn't like was the part that talked about putting two periods after a sentence. That's not even really something that I didn't like per say, I just wasn't sure how many people do that anymore or if it's required. Most correspondence I read does not follow that rule and my husband's college school papers do not require it. That is something very minor though and not even really a dislike.
You can purchase a PDF download of Keyboarding for the Christian School for $12.95 or if you would like a color hard copy edition, you can get it for $45 - that includes shipping. It's also available in a large print edition and an edition for older students. If you're interested, you can use the code
SUMMER2012
at their website
to save 20% - it's good through August 29, 2012.
Disclosure: As a member of the The Old Schoolhouse Crew, I received this product at no cost to me, in exchange for my honest review. All opinions are mine. To see what other crew members thought, please click the button below.