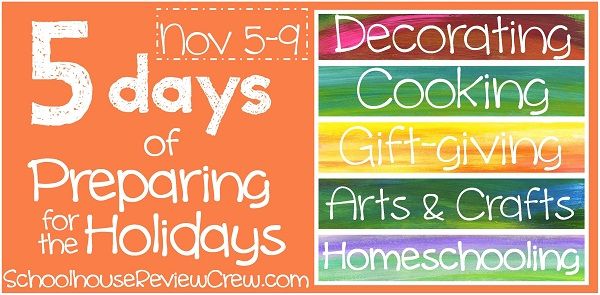 Today's topic in the Homeschool Crew's Holiday Hop is
Cooking
...which is great because I love eating all the wonderful food that comes with the holidays. I'm not an expert cook by any means but one area I think I'm pretty good with is desserts. Pumpkin Pie (with a large dollop of Cool Whip!) is by far one of my favorite holiday treats to cook but I'm also a big fan of a similar recipe with a twist, Turtle Pumpkin Pie, which you can read about
here
. I made it once already this year for a cookout around Halloween. I plan on making plain 'ol regular pumpkin pie for Thanksgiving again this year...although no one in this household eats it but me! Luckily the extended family likes it. :) Here's a few more of the treats & goodies I'm planning on making during this upcoming holiday season from
my Pinterest boards
:
Starbucks Caramel Apple cider - made in the crockpot! Perfect for a chilly wintery day.

White chocolate covered Oreos with Peppermint....NOM.
Frozen Cool Whip cut outs to float in hot chocolate - so cute!

Chocolate Peppermint Bark...hmm, I'm seeing a pattern. My pregnancy cravings are obviously desserts! :)
What are your favorite holiday foods or things to cook? Let me know in the comments or visit some of the other participating blogs by clicking on their names below.