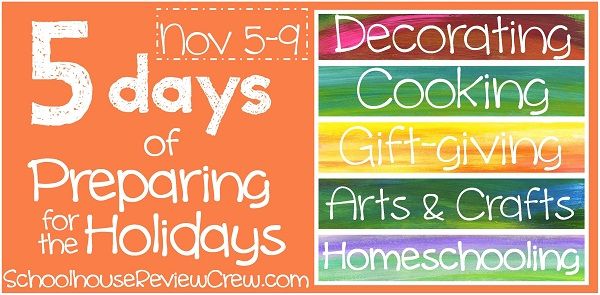 Today's subject on the Holiday Hop is
Gift Giving
! Although I do of course like receiving/giving gifts and I think it's so fun to watch the kids open them on Christmas day, they've never been the ultimate "thing" for us. We've never went overboard on gifts for the kids for several reasons. For one, it's just not our style. We don't want them to become obsessed and think that Christmas a time "to get stuff." I've seen kids who want every single toy they see and I strive to raise ours to be more interested in the fun of the season, giving to others, and the birth of Christ. For two, they have grandparents and extended family members who totally disregard those ideas & bring them truckloads of stuff. No...I kid, I kid. Mostly. ;)
As far as gifts for the kids go, this year I'm especially going to try and focus on an old adage I've seen several around the internet in many different places:
Something they Want, Something they Need, Something to Wear, and Something to Read
. I'm going to keep my Mom Senses tuned to see what "big" thing they really
Want
for Christmas - and by big, I mean it's at the top of their list. I'm assuming it will be a toy of some kind. I'm going to think and consult with hubby about something they really
Need
as I don't really have any ideas for that yet. Something to
Wear
will probably be clothing they're in need of and/or new pajamas - last year we got them each a new set of PJ's and let them open them on Christmas Eve to wear to our midnight church service. And since both of them are pretty voracious readers/very much into looking at books, I will definitely get them something new to
Read
.
In the past few years, the kids have gotten more involved in picking out presents for others and creating their own homemade presents to distribute to family & friends. I've pinned a ton of different things I'd like for us to try and make but I know realistically we won't be able to do them all. So here within the next week or two I'm going to start narrowing down what we will actually be able to accomplish. Zeke has made homemade ornaments for the extended family for the past two years and last year also made bookmarks & candy.
Last year I was really impressed and moved by my mother-in-law who bought gifts for a needy family through a local mission our Pastor heads up. A single Dad with two preteen/teenage children were the recipients of her gifts and I thought it was really neat. I'd like to have the kids go with me this year to help pick out some toys to donate to one of the local toy drives, or maybe help me whip up some gifts/goodies for the elderly at one of the local nursing homes.
So how about you? Do you have any gift giving strategies or traditions? Share your thoughts in the comments or click the button at the top of this post to join in on the Hop.