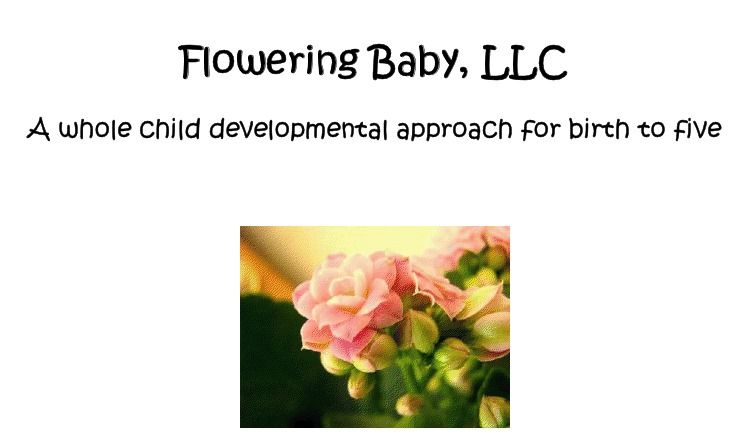 My little Ellie is three and a half - will be four next month actually - and over the past year or so she's really wanted to "do skoo" like her big brother does. She picks up on things SO quickly that I've given her her own little work box with her own activities and workbooks. I've also looked into different preschool programs and curriculum. One particular program that has worked beautifully for us is called
Flowering Baby
.
Flowering Baby
uses a whole child developmental approach to teach young kiddos from birth through age five. It's a consistent program with it's own schedule but isn't rigid - it's very fun and interactive. This program aims to help develop a variety of skills including: language, social, cognitive, gross, fine motor, emotional and self-help. The program is separated out by year and is then broken down by month and/or theme. You can start it at any time and it only takes 20 - 40 minutes a day, depending on your child's age/skill level. You can see all of the different years and their focus/scope by visiting these pages:
VOLUMES 1 - 3: Birth to One // One to Two // Two to Three
VOLUMES 4 - 5: Three to Four // Four to Five
Samples of the program are available at the bottom of each individual page too. Volumes 1 - 3 includes activities based on the child's age. Volumes 4 and 5 have two parts to them - the daily general education guide and the theme guide. Although I looked over each individual year, for use with Ellie we mainly did Year Three to Four. We skipped around between the monthly and themed guides. The general/monthly guide focused and built on learning the letters and their sounds, counting, shapes, colors, and patterns. There are lots of physical activities included too which is good for a busy little person, full of energy. There is also a suggested book list which is something else I loved - I can take it with me to the library & pick out the required books (or books with a similar theme) for that month. The theme guide I found to kind of resemble a unit study, only in smaller child format. Instead of having monthly plans, it covers different topics like animals, holidays, seasons, etc. It also includes book and activity lists. It's a neat way to focus and learn more about a particular subject.
I like that the curriculum doesn't use a ton of things I don't have and that it doesn't take a lot of prep work from me - always handy when you have little ones! A lot of the required materials were things I already had around the house. I also liked that it was educational and thorough but not *super* intensive. I feel like childhood needs to be enjoyed and that most early learning can - and should - be fun. Some preschool/early education programs can be so very structured that the child begins to see them as tasks or things that just have to be done. Flowering Baby is not like that - it's very open ended & encourages you to spend time with your child learning, reading, playing, and exploring. For example, some of the activities it includes are:
- Comparing the properties of two similar objects, such as a ball and an orange
- Talking about feelings and giving examples of different kinds (Ellie & I had fun acting out different emotions like anger, sadness, feeling shy, etc.)
- Using manipulatives/objects to make patterns (There are
so
many different things you can use for this!)
- Listening to music from a different composer each month while the child plays (Ellie listened to Mozart and Bach while doing puzzles)
- Collecting things from around the house and then classifying them into piles (I had Ellie gather things and then separate them into two groups - things that were blue and things that weren't)
I'm excited to try this curriculum with our newest little one too - whenever he decides to arrive. This program could easily be implemented with multiple children and would be good for anyone with younger kids, not just homeschool families. Anyone looking for simple and fun (but still educational!) activities for their littles could benefit from this program.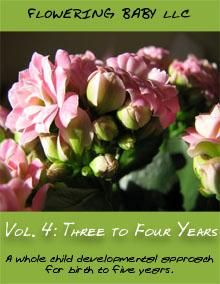 Birth to One, One to Two, and Two to Three yearly plans are available for $30 each. Three to Four and Four to Five are $38 each. Or you can purchase all of the five year plans for $132.
To get a 10% discount, use the code "Blog10" when ordering!
Disclosure:
As part of The Old Schoolhouse Homeschool Review Crew, I received a downloadable PDF copy of all five year plans. The opinions expressed are my own. To see what other Crew members thought, please click the button below.