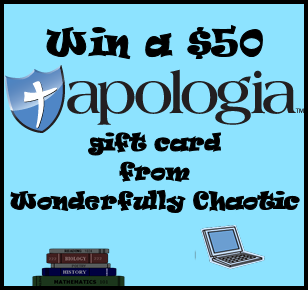 Before I forget, I just wanted to mention that my blog was featured on the most recent Carnival of Homeschooling post over at No Fighting, No Biting. There are a lot of other really good posts mentioned on there as well that I've been checking out today that I hope you'll check out too!
I think every public school parent I have added on Facebook is posting about Walmart's "Back to School" sale, the school supply list they got in the mail this week, or about taking their kids shopping for clothes or supplies. Everyone is beginning to plan for the upcoming school year. The same is true of us homeschool parents too, although in different ways.
Some homeschool moms are breaking out the planners, highlighting, making lists, printing, and laminating. Others are looking at their giant stacks of curriculum catalogs and quaking in fear...and still a few others are shaking their fists and vowing not to start until September because "it's still summer for crying out loud!" I think those are all valid opinions and support all of you, whatever your opinion. :)
So to help you for whenever you do (sooner OR later) start planning for the coming year, I am giving away a $50 giftcard to
Apologia
! Apologia offers a wide variety of different products -
homeschool planners
,
Elementary Science
and
Junior/Senior High Science
curriculum,
online classes
,
books about homeschooling
, and more. I hope this will help you out! Check out the PunchTab box below to see more & enter!