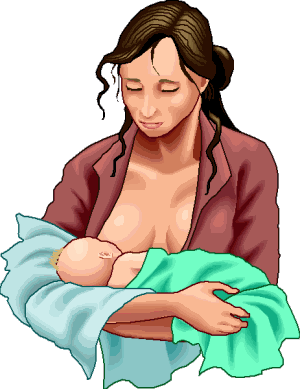 Are you a new breastfeeding mom in the Terre Haute, Indiana area looking for advice or assistance? Support and education are two of the most important things to have when you start your breastfeeding journey (in my opinion) and the Wabash Valley has many different groups and organizations available that provide that:
Terre Haute Breastfeeding Moms
-
Terre Haute Breastfeeding Moms is a page that offers information about breastfeeding support in Terre Haute and

the Wabash Valley. They have monthly meetings at the Vigo County Public Library, focusing on a variety of different breastfeeding related topics. They have LLL (La Leche League) and Breastfeeding USA trained leaders.
More information is available on their website:
http://thbreastfeedingmoms.weebly.com/
There is a very active Facebook group where you can ask questions and receive help from experienced leaders and moms (https://www.facebook.com/groups/THBreastfeedingMoms) and they
also have a Facebook page: https://www.facebook.com/THbreastfeeding/
Breastfeeding Coalition of the Wabash Valley
- The Coalition is an organization comprised of area mothers, nursing advocates and healthcare providers interested in promoting breastfeeding. It meets the first Monday of every other month in Terre Haute. For more information, call The Maple Center at 812-234-8733, check out their
Facebook page
or their
website
.
Union Hospital Breastfeeding Center
- Provides professional fitting of nursing bras, instruction in the use of breast pumps and storage of breast milk, and breastfeeding assistance. Located at Union Hospital on 7th Street, call (812) 238-4985 for more information.
WIC
- WIC (Women, Infants, and Children) provides nutrition and health screening and assessment, nutrition education and counseling, breastfeeding promotion and support, referrals to other Indiana health, family, and social services, and supplemental healthy foods designed to meet special nutrition needs. WIC often has Lactation Consultants or Breastfeeding Peer Counselors available to answer questions or provide you with information. There are several WIC clinics in our area.
The Vigo County WIC Program/Western Indiana Community Action
is located at 705 South 5th Street in Terre Haute and can be reached by calling (812) 232-6306. The
Vermillion County WIC Program
is located at 424 South Kibby Street and can be reached by calling (765) 832-6732. The
Parke County WIC Program/Family Health & Help Center
is located at 109 South Jefferson Street in Rockville and can be reached by calling (765) 569-4008. And the
Clay County WIC Program
is located at the National Guard Armory on 972 West Craig Avenue in Brazil and can be reached by calling (812) 442-0573.
(I will be updating this page from time to time about breastfeeding resources in the Wabash Valley area including Vermillion, Vigo, Parke, and Clay counties. If you have any more group suggestions or see an error, please contact me – shayaddison{at}wonderfullychaotic{dot}com.)