School is upon us again! Although we're normally year-rounders, we took a good deal of time off this summer. Today was our first day back and the
kids really enjoyed it. Here's to a good, productive, and fun year! And in case you're curious, here's what we're using for curriculum this year:
Zeke - Third Grade
Math
- Khan Academy, flashcards, Math 3 from Brighter Child Workbooks
Science
- The World of Animals from Answers in Genesis and The World of Animals from Master Books, Science 3 from BJU
Reading/Language Arts
- We will be finishing up a Scott Foresman text we didn't quite finish last year and then moving on to Once Upon an Open Book (3A) and Not So Very Long Ago (3B) from BJU. Zeke is also picking out chapter books at the library every other week and we're recording them for Book-It.
English/Grammar
- English & Grammar 3 from Brighter Child Workbooks
Writing
- Printing Power and then Cursive Handwriting from Handwriting Without Tears.
History
- Exploring American History from Christian Liberty Press, library books
Geography
- We are using The Ultimate Geography and Timeline Guide along with our World Atlas, maps, and globe.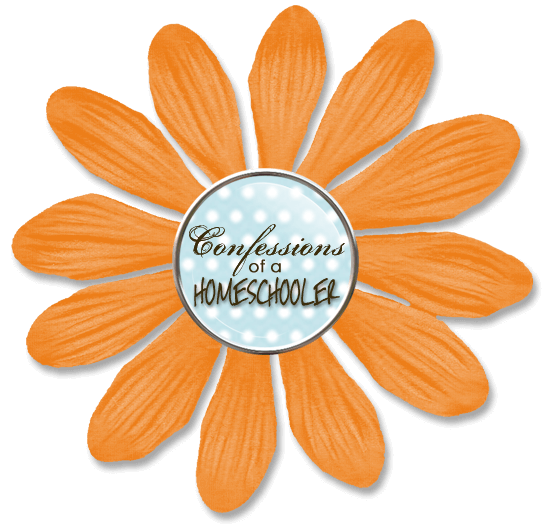 Ellie - Kindergarten
Ellie is going to mainly be using Confessions of a Homeschooler's
K4 Kindergarten
curriculum and other resources from COAH. She also has additional Kindergarten workbooks from Scholastic, Carson-Dellosa, and School Zone.
Subjects Done Together & Everything Else
Both kids have
Daily Notebooks
with printables from
Confessions of a Homeschooler
and will be doing their
Writing
together. They are each using workbooks from Handwriting Without Tears - Zeke is starting on Printing Power and then will be moving into Cursive Handwriting while Ellie is using Letters and Numbers For Me. We are doing We Teach Virtue's cards & coloring pages and
Bible study
together. We'll also be utilizing our flashcard collection (LOL...it really is becoming quite a collection), the local library, our own bookshelves, and our educational games.
Update:
They've also been doing Science together. I didn't think it would hold Ellie's attention but she loves it!
As far as activities and field trips go, a lot is still up in the air. We have
church
of course on Sundays. Our local homeschool group is having a Shakespeare class (which mine are too young for) and a Classics/Book Club, but it's from a series we haven't read yet so I decided to go ahead and opt out. I am hoping to get a regular scheduled
gym time
nailed down this week which would be one day a week (or every two weeks) for several hours. Someone in our group is in talks with the local librarian about a
book club
or other type of library related group. I thought about starting up
LEGO Club
again but I'm going to hold off for a bit. I'm going to a planning meeting next week with another local group just a bit further away to see what all they've got in store for the year and will plan more activities according after that. I'm hesitant to commit to *too* much...I feel kind of burned out on activities after the whirlwind summer we had so I'm just going to take it easy.
Update:
We kept the fall very light on activities after a very busy summer and really only participated in a group science class with some other area homeschoolers. For the months of February - April, Zeke is going to be joining up with
Classics Club
again where they'll be studying/performing "Alice in Wonderland" and "Through the Looking Glass" and Ellie is going to be joining in Dr. Seuss Club. They'll also both be attending
Gym
class on those days as well. I am tentatively planning
LEGO Club
(out of our home, rather than the library) for spring/possibly early summer, as well as a big
Valentine's party
for our group.
Be sure to check out my friends' (and fellow
IAHE Bloggers
) posts on their curriculum choices. They are linked below:
Be sure to visit the other IAHE Bloggers posts:
Are you homeschooling in Indiana? We'd love to connect with you!
If you're interested in purchasing any of the books I mentioned above or just seeing more about them, please click below to visit my Amazon Store! (They're all in the category labeled "2014 - 2015 Curriculum.") Any purchases you make through it are much appreciated and go to fund our homeschool. Thank you!