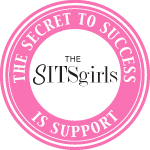 Last week I finished up my Blog More, Work Less class from SITS! I didn't get a chance to blog about it then so am finishing my wrap-up of it now.
Day 4 was all about renewing your focus. This was a really great reminder for me because I am very easily swayed into joining another website, signing up for another great thing, and taking on too much at once. I want to do ALL THE THINGS! And that's just not doable. So instead we were to focus on the power of one specific thing. So for me, my ONE new thing I'm going to focus on in my chosen areas for the next month is as follows:
Social Media Network:
Interacting with other bloggers on their blogs
Special Project:
Reviving my newsletter
Training:
Learning how to offer subscriber content (see the
FREE STUFF
link at the top of this page!)
Other:
Blogging consistently with quality content
I am going to let go of focusing on marketing and ads, and try to take on only a few reviews here and there. I feel confident about this. You have to invest in your content first before trying to market it. I participated in a blog critique this past weekend at
Happy Blogger Plaza
and got some great feedback that I'm going to try and apply in the coming weeks.
Day 5 was the final day and it's focus was on reviewing the different things I'd learned and scheduling out a month's worth of blogging. I'm still working on this but feeling pretty darn good. The holidays are approaching so I think it will be good to have it all planned out and things scheduled ahead of time. Plus, by scheduling things out in advance, I'll be freeing up more time for other pursuits.
Overall, I really learned a lot from this class and am looking forward to applying the things it taught me!